POW Presents Shane McConkey Eco Challenge
---

POW Presents Shane McConkey Eco Challenge
The Shane McConkey Foundation  (SMF) recently teamed up with  Protect Our Winters (POW) to inspire teens to fight climate change. Building upon POW's already popular Hot Planet Cool Athletes school assembly program, SMF has upped the ante with a new $10,000 Shane McConkey Eco Challenge to inspire kids to take action against climate change.
In partnership with The North Face, POW designed the Hot Planet Cool Athletes program to help ensure that the next generation is educated and energized to lead the fight against climate change. The program is targeted to middle and high schools, leveraging the power of a pro athlete to inspire and motivate kids.
Hot Planet Cool Athletes is a traveling school assembly presented in collaboration with POW's Rider's Alliance and The North Face team of professional athletes. With a pool of over 50 athletes, this impactful multi-media event provides a platform for teens to engage with pro athletes and learn about the latest climate science in an interactive and memorable forum.  The assembly ends with an inspirational call to action and the opportunity for students to compete in the Shane McConkey Eco Challenge.
The Eco Challenge invites teens to create teams and put creative ideas to fight climate change into action. Student teams are asked to define an issue, create a plan to address the issue, implement the plan and report the results. The winners will take home $10,000 in prize money for their school or school club.
"This program aligns perfectly with Shane McConkey Foundation's environmental education goals.," says SMF founder Sherry McConkey. "SMF has donated over $60,000 to the Tahoe Truckee Unified School District in support of environmental stewardship and to implement more sustainable practices district-wide. By partnering with POW on the Shane McConkey Eco Challenge, we hope to broaden our reach and motivate kids across the country to protect this beautiful planet."
"We are asking teens to become 'POW Student Climate Leaders' and to bring attention to their climate fighting action but sometimes they don't know what actions to take," says POW Program Director Jen McVey. "The Shane McConkey Eco Challenge is the perfect place to start. Teams can start with relatively small ideas to help combat climate change in their school and the Eco Challenge prize money can help grow that idea into something really big."
"Public schools are in need of funding," explains McVey. "Teachers and administrators we talk to are really excited to bring this program into their schools. It's a great teaching opportunity as well."
"Shane was a pro skier, a geek, a goofball, a movie star and a guy who believed we could make the world a better place. Most of all, he cared about protecting our planet," says Sherry McConkey. "Global warming isn't cool, but protecting the environment is.  From Chess club to cheerleader, we hope to get students to take action on any level."
Bring this informative and educational Hot Planet Cool Athletes tour to your school, compete to win up to $10,000 for your school and do your part to fight climate change.
Follow and interact with Hot Planet Cool Athletes using hashtag #OurTimeIsNow.
Contact: Jen McVey
Jen@ProtectOurWinters.org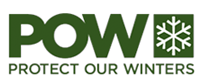 ---
---